Trusts
Trust & Company Law
Wealth Management
Internationalization
I.C.T.
Conferences & Exhibitions
La Rivista
Trusts & Wealth Management Journal
Evoluzioni normative italiane e straniere sul trust, aggiornamenti di wealth management e diritto societario, internazionalizzazione e tecnologie dell'informazione, della comunicazione e conservazione digitale.
12°Anno dalla nascita di Trusts & Wealth Management Journal
23 anni di esperienza nell'editoria dedicata ai professionisti e alla formazione
I nostri primi 21 anni di storia sul sito www.trustsitaly.cloud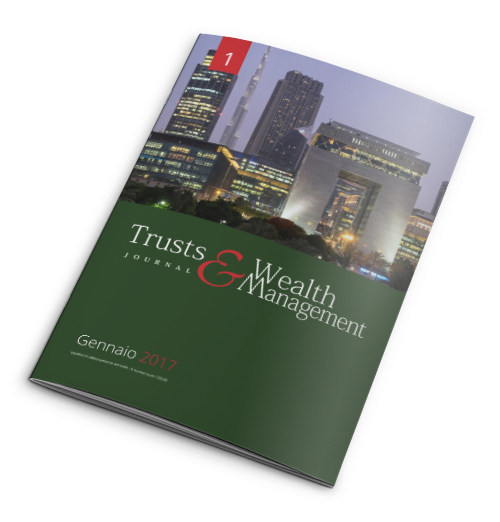 Ultime News
Bermuda's Society of Trust and Estate Practitioners'2019/20 journal supplement 'Trust Bermuda' looks at how geopolitical risk is impacting upon private clients' and family offices' choice of jurisdictions for trusts and asset holding structures; the latest legislative...
STEP Bermuda conference: 'Trust in the future: Keeping step with changes' at Bermuda Underwater Exploration Institute on Thursday 5 December 2019. The theme of opportunities for international financial centres amidst geopolitical uncertainty are also explored at this...